Patrick O. Zalupski
President, Chief Executive Officer, Director
Mr. Zalupski is the Founder, President and Chief Executive Officer of Dream Finders Homes and has served as Chairman of the Board of Directors since January 2021 upon completion of an IPO (Nasdaq: "DFH"). He has served as the CEO of the primary operating subsidiary, Dream Finders Homes LLC since forming the company in December 2008, and as the Chief Executive Officer and a member of the board of managers of DFH LLC since its formation in 2014. He is responsible for our overall operations and management and is heavily involved in the origination, underwriting and structuring of all investment activities. Under Mr. Zalupski's leadership, DFH has grown from closing 27 homes in Jacksonville, Florida during its inaugural year in 2009 to establishing operations in markets across the state of Texas and the Southeast, Mid-Atlantic and Mountain Regions of the United States and closing over 22,200 homes since inception through the end of 2022. Prior to founding DFH LLC, Mr. Zalupski was a Financial Auditor for FedEx Corporation's Internal Audit Department in Memphis, Tennessee and worked in the real estate sales and construction industry as Managing Partner of Bay Street Condominiums, LLC from 2006 to 2008. He has served on the investment committee of DF Capital Management, LLC ("DF Capital"), an investment manager focused on investments in land banks and land development joint ventures to deliver finished lots to DFH and other homebuilders for the construction of new homes, since April 2018 and on the board of directors for DFH's mortgage banking joint venture, Jet Home Loans, LLC, since December 2017. He was appointed to the University of Florida Board of Trustees and has served on this Board since February 2023.
Doug Moran
Senior Vice President and Chief Operations Officer
Mr. Moran has served as our Senior Vice President and Chief Operations Officer since our formation in September 2020 and has served as the Chief Operations Officer of DFH LLC since January 2017. Mr. Moran joined Dream Finders Homes as the Division President in Northeast Florida in August 2015 while also overseeing the management and growth of our business in other markets. He is responsible for sales, marketing, land acquisition and development, home construction, operations and purchasing.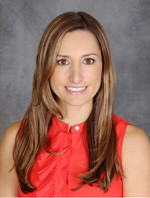 Anabel Fernandez
Chief Financial Officer
Ms. Fernandez was appointed Chief Financial Officer in April 2022 after serving as Interim Chief Financial Officer and Treasurer since October 2021. Prior to this role, Ms. Fernandez served as our Treasurer and Vice President since our formation in September 2020 and as the Treasurer and Vice President of DFH LLC since June 2018. Ms. Fernandez oversees the Company's accounting, finance and treasury functions, including capital allocation, forecasting, budgeting and compliance, and holds ultimate review and approval authority over the financial statements. Ms. Fernandez is a Certified Public Accountant.